Leading through
Inquiry, Co-Design,
& Critical Making

Hi ✌️, my name is Maxwell and I'm a product designer & UX strategist that enjoys unraveling systems to better identify the right questions & solutions. I am especially invested in dealing with issues at the intersections of healthcare, civic services, and technology.

My methods include strategic concepting, co-design workshops, qualitative/field research, critical prototyping, and visual story-telling across a variety of mediums. My main focus is bringing people together with data, narratives, and systems to deliver functional designs that are ethical and elegant.




---
(current work under NDA)
Ready

Senior Product Designer
Product Design
2020-2021
Ready
is an in-home urgent care service striving to afford its patients with more accessible and comfortable healthcare.
As the Senior Product Designer, I lead the design & design architecture of our internal electronic medical system. The product is the core ecosystem for Ready's responders, clinicians, and patients.
Other major roles and responsibilities have been maintaining our design system, co-leading an internal design innovation council, as well as, undertaking process -making & foundational -building for our small and mighty design team.
---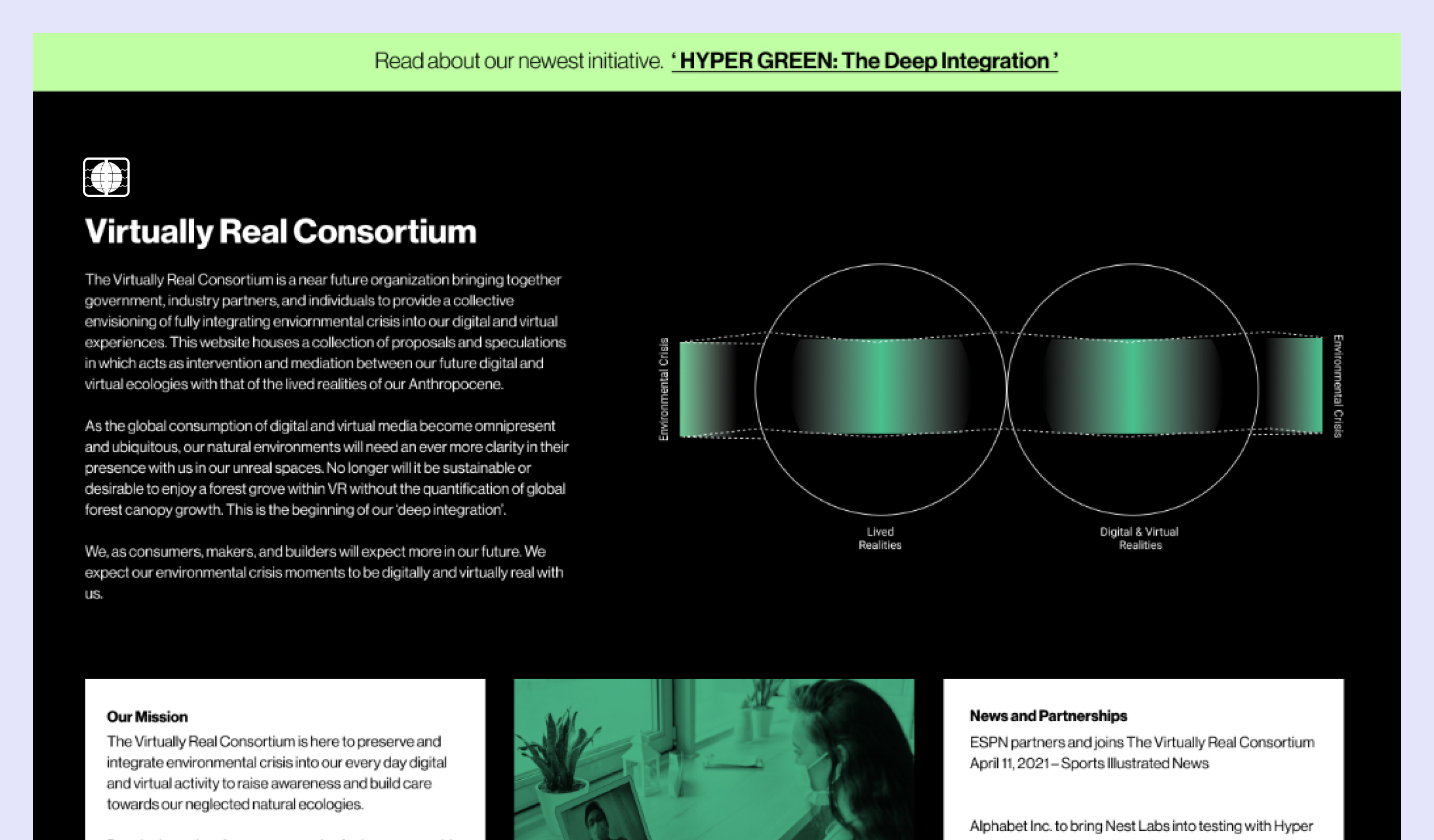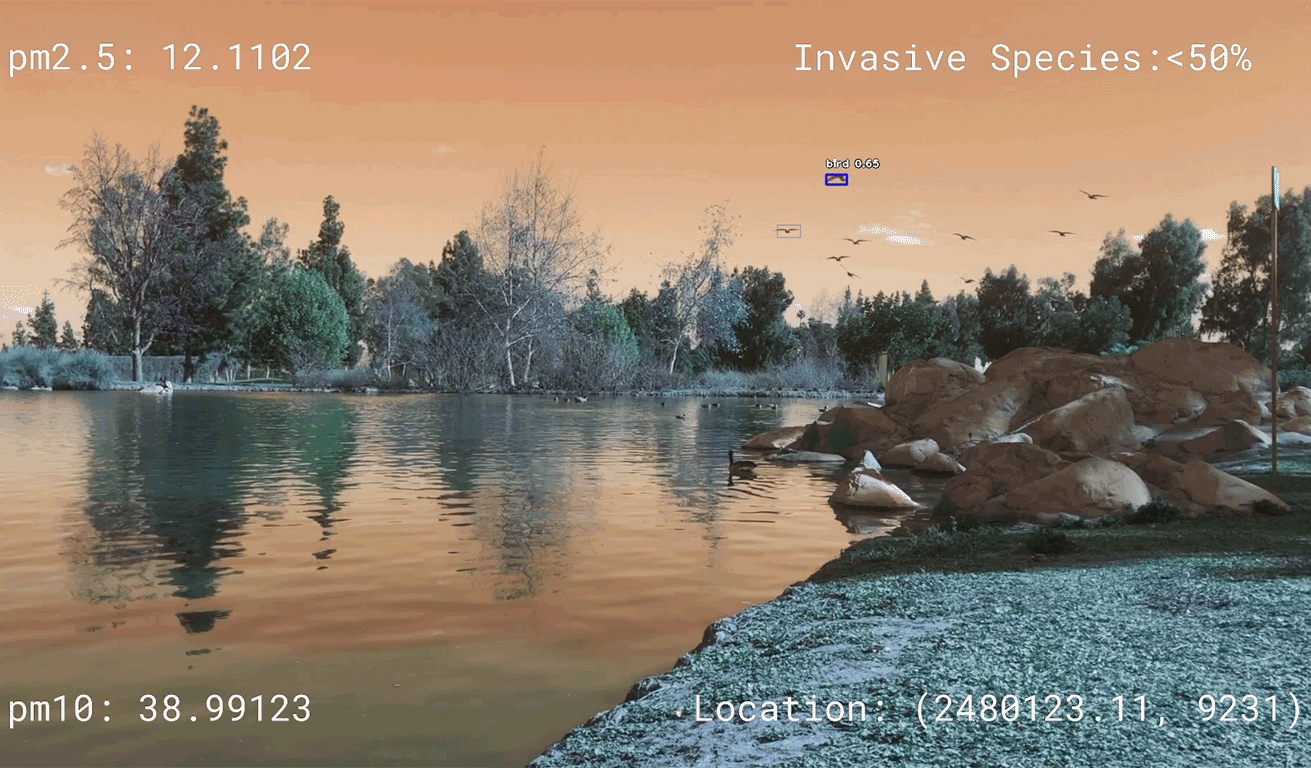 Hyper Green

Researcher & Designer
Designed Futures
2019-2020
Hyper Green is a collection of speculative designs, interactions, and scenarios that act as provocation for a hybridity of our everyday digital & virtual relationships to environmental crises.

The project confronts the current use of digital & virtual technologies as a means of refuge away from nature's degradation. All of the proposed institutions, technologies, and interactions question the notion of nature as merely representational within media - calling instead for a new eco-realism.


---
Canvas
, a subscription-based vehicle service, was a one stop shop for easy access to a vehicle on a monthly basis. Canvas offered the full package: insurance, maintenance, warranty, document + payment management, subscription tools, and your choice of vehicle.
As the product design lead, I wore a variety of hats and held many responsibilities across both the design -making and -management of the company.
For two years, I led the design architecture of the
core consumer website
and fleet-ops management system. Concurrently, playing a key role in the conceptual strategy, prototyping, research, and workshop facilitation across other areas of Canvas' business (e.g. partner dealership mobile app, marketing campaigns, brand development, etc...)
I also made key strategic design hires and am lucky to have been able to mentor, manage, and learn from each and every one of them. The team's design duties spanned across 3 different arms within Canvas: Growth, Brand/Marketing, and Product.
---
Just City (NYC) is a designed civic participatory game in which facilitates the citizens of New York City to come together to reflect on civic policy, imagine what it could be, and codify values they believe will change their city for the better.

Guided by New York City's alignment with the UN's 2030 Agenda for Sustainable Development, the game affords a collaborative experience for New Yorkers of all walks to articulate their principles and debate their future, with the intent of presenting the collected data to elected officials and the public at large as a guide for what a more fair and just NYC could look like.



---
Breeze was the first provider of vehicle subscription services for drivers and workers in the ridesharing community.
I came to join Breeze as their first design hire. The bulk of my responsibilities initially lay in the revamp of their initial
outdated website
. Soon thereafter, I began implementing broader strategy and protocols for their design systems + UX.
In 2016, the company had been dealing with
operational inefficiencies
across 5 US cities. I headed the design architecture of Breeze's vehicle management software in which orchestrated vehicle pipeline optimizations, ops-team workflows, and document records/archives.
Simultaneously, I oversaw a major re-brand with another visual designer as well as maintained the design of the core application until
Ford Motor Co.
acquired Breeze as the innovation and research lab for their own car subscription service, Canvas. Wherein, I led the post-acquisition design management + transition.
---
El Público Anónimo

Researcher & Designer
Field Research
2019
Associated With:
Museo Tamayo,MXC
El Público Anónimo is a series of field engagement prototypes set in Mexico City, that explore how anonymity structures might provide greater contextual discourse for in-field researchers and learners out of social and cultural context.

El Público Anónimo serves as negotiation for public communication where the preservation of personal identity is the focus rather than afterthought, allowing for anonymous relationship exchanges to take place. What type of civic engagements and perspective shifts happen when anonymity can be employed in public, for the public? The hope is for these field experiments to act as an addition to the pedagogy of civic engagement methods, a draft for space that evolves our current models of understanding in the field.

---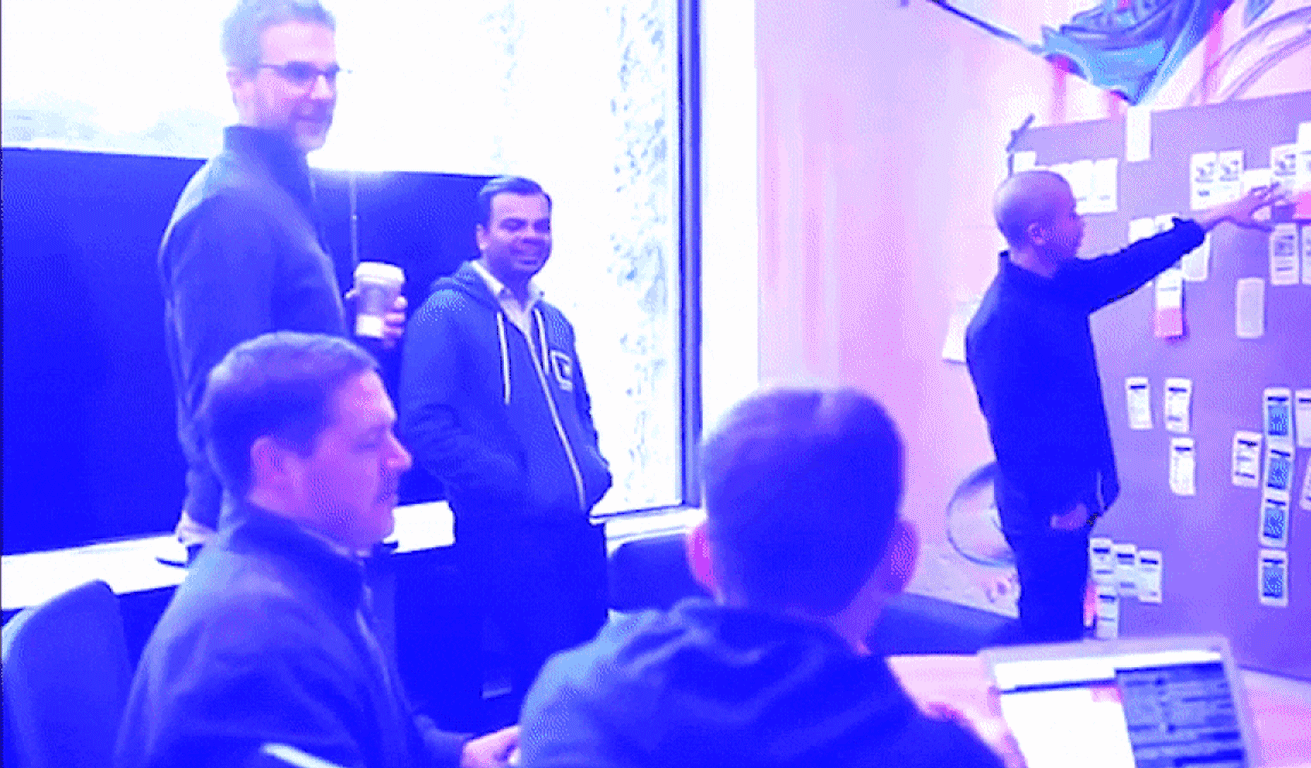 Good&Co
is innovating on workplace balance, fit, and harmony. Through a playful web and mobile application, backed by organizational psychometrics research, Good&Co empowers individuals towards a more informed career decisions.
I joined as Good&Co's first UX/UI designer. The majority of my work was around further development of their design systems of both their
core website
and mobile applications.
I worked closely with the small engineering team as well as the CEO to establish Good&Co's UI guidelines, user flows, personas, and gamification mechanics on their consumer application. Additionally, I had helped support a few of Good&Co's marketing + branding efforts.
One of the biggest challenges we faced was the depiction of data visualization of the large sets of psychoanalytics in order to make this complicated information both digestable and playful.